The Public Test Universe will be started up when a large patch, like 1.0.0, is nearing task implementation lock. Dev Ops will select the best working build and deploy it to the PTU servers
Star Citizen PUBLIC TEST UNIVERSE FAQ
How is the PTU accessed ?

The PTU is accessed by first copying your production account over to that environment. Only accounts with the proper badges for the current testing phase can initiate the copy process. The Community and QA teams will distribute the access badges (Public Test Badge; currently part of the Staff badge) to players for each testing phase. We can use a different badge for each phase if we choose.

1. If your account is eligible, you can start the copy process by going to https://robertsspaceindustries.com/account/ptu to your account settings under My RSI > Settings > Public Test Universe. The process will copy all your account settings, pledges and configuration over to the PTU. You will also retain all badges and roles in this new environment.

Once the process is complete, you will receive an email at the address on file that contains your newly generated password (see below). You cannot log into the PTU
using your production credentials. Use the ones sent to you by the copy process.

2. Open the Star Citizen launcher and reset your settings.

3. Select "Public Test" in the Game Channel options menu and then click Close.

4. You should now be on the PTU login screen at the launcher. Use your account and your new password to login.

Platform details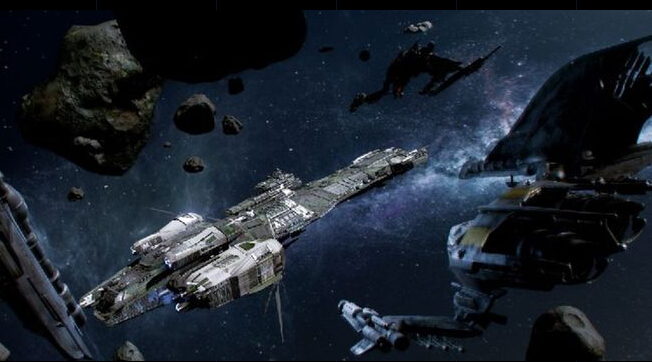 On the PTU, most platform services are disabled (Orgs, Store, etc) Only account related applications are accessible and can be used reliably.
What is the Public Test Universe ?

The PTU is a replica environment of all servers needed to operate the game and the platform. This environment exists to allow public testing phases of unreleased patches of the game and platform. This environment will be publicly available to players, but under our tight access control. This way we can, if we want, have an internal playtest of a patch in a release environment without needing to expose it to the public (Just like today!).

How does it work?

The Public Test Universe will be started up when a large patch, like 1.0.0, is nearing task implementation lock. Dev Ops will select the best working build and deploy it to the PTU servers. Then Players or Devs will login using the live version of the launcher with the PTU channel selected.

The PTU is managed by testing "phases". When a testing phase is defined it includes a date range for when the testing will be available and a set of required badges.
When no phases are active, the PTU is shut down and inaccessible.

Players can copy their production account and all its ships and settings to the PTU via the website.