More than 1,200 people who backed space simulation PC game "Star Citizen," which has raised more than $87.6 million to date, have changed their minds.
Players have every right to be unhappy with 'Star Citizen' progress
Typically, Swofford says, a team developing a major game would take its lump sum of money behind closed doors and spend years creating the game it wanted. Because of the crowdfunding, "Star Citizen" can't do that. Cloud Imperium Games must be open and forthcoming with its players – all of which are also investors.

The team is working to develop pieces of the game to keep buyers happy until the finished product is released, which Swofford says will be sometime next year. The spaceship combat is available now. The social module will release sometime in the next week, and the first-person shooter section is due out in a few weeks, Swofford says.

As for the refunds, Swofford says anyone is entitled to a refund within two weeks of purchase with no questions asked. After that, Cloud Imperium Games reviews each refund request. The developer is under no legal requirement to issue a refund after 14 days, as its terms of service clearly indicate that players are investing in a product, not just buying it. However, many refunds have been issued to those unsatisfied with "Star Citizen" or Cloud Imperium's progress.

Swofford makes some important points. The $87.6 million figure seems staggering, but it is far from a record number. Games like "Grand Theft Auto V" and "Destiny" racked up well over $100 million in development costs. The price tag for "Star Wars: The Old Republic," also a massive online space title, was estimated at over $200 million.

These other pricey games took years to finish. So can we blame Cloud Imperium Games for not progressing further than it has since its successful crowd-funding campaign in the fall of 2012?

Of course we can.

I am sure "Star Citizen" is a massive undertaking, but it isn't delivering much more than "Eve Online" has in the 12 years since that space exploration title came out. The "Star Citizen" universe won't be bigger than the "No Man's Sky" cosmos, which are said to be so huge that they would take 10 years to map if everyone on Earth discovered 500 planets a day.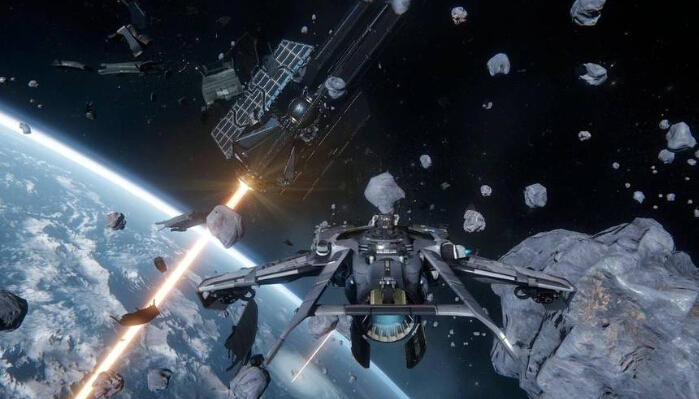 More than 1,200 people who backed space simulation PC game "Star Citizen," which has raised more than $87.6 million to date, have changed their minds.

Developer Cloud Imperium Games has refunded 1,269 people – 93 since July 1 – on a case-by-case basis. Many of these disgruntled gamers are frustrated with the lack of progress – the game is at least one year behind schedule.

The question is clear: How can a game with nearly $90 million in funding possibly be behind schedule? We were supposed to have a fully formed beta version by the end of 2014, but that isn't coming until 2016. What happened?

I asked David Swofford, spokesman for Cloud Imperium Games, exactly that.

He told me that no one has ever attempted an online multiplayer game with such a massive scope. "Star Citizen" will feature online space battles, first-person shooter portions and various social activities. Players can own a fleet of spaceships with different purposes, explore planets and galaxies or complete a single-player campaign.